12 Point Flange Cap Screws / 12 Point Flange Bolts
Instead of the hexagonal head, 12 Point Flange Bolts (also known as 12 Point Flange Cap Screws) are tailor-made to accommodate socket head cap screws. This design allows for greater torque when applied in applications such as performance racing, automotive, mining, transportation, heavy equipment, aircraft, and manufacturing.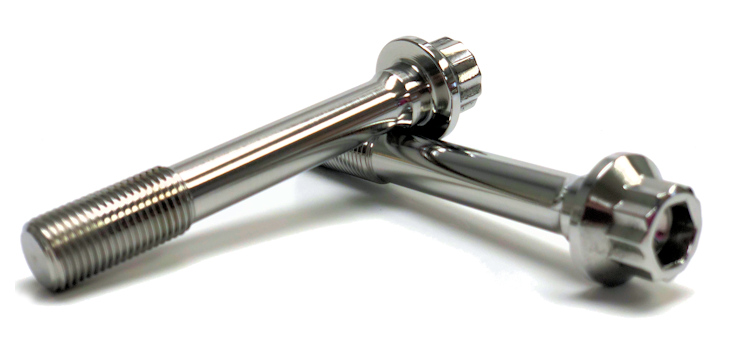 We specialize in tensile strengths that range from 180KSI to 300+ KSI. Our diameter size ranges of 5/16″ to 1″ and lengths up to 12″ enable us to provide 12 Point Flange Cap Screws to a wide range of industries needing OEM/MRO or custom-designed solutions.
Our full range of sizes, options, and thread configurations is available upon request.
If you can draw it, dream it, or describe it, we can make it.
In addition to standard OEM 12 Point Flange Bolts, we can also design, engineer, and fabricate custom 12 Point Flange Bolts that meet your strict specifications.
Irregular sizes and harsh use environments are no problem, so let's discuss your application demands and get a solution in the works.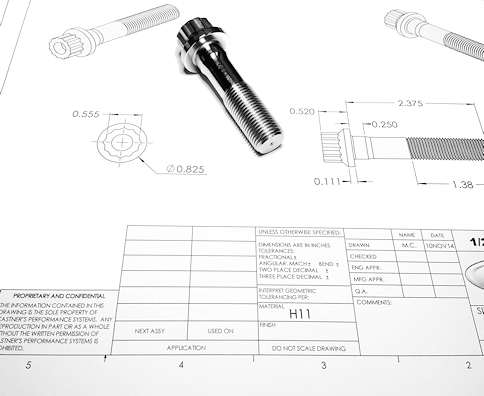 The OptiTorque Difference
Our fastener studs and fastener bolts are rolled after heat treatment to retain the compressive stresses necessary to increase fastener fatigue and durability.


Our flanged fastener bolts, flange nuts, and thru-hardened ground washers are all engineered to maximize joint integrity, while achieving the proper frictional area to resist both thermal and vibration loss of joint load.


OptiTorque fastener studs and fastener bolts are produced from oversized raw material to remove surface impurities throughout the manufacturing process ensuring the surface condition is in a pure & prime state during critical production stages like heat treating and thread rolling

Fastener Precision
Our fasteners are straightened prior to centerless grinding to maintain concentricity and roundness.

Strength & Durability
Our ultra-high strength, high fatigue fasteners can have up to 8x more stretch area than OEM applications.

High Grade Materials
We utilize only domestic melted steel from specific production lots to ensure that the cleanest and most uniform grain structures are used in production.

Bake Out / Load Testing
Fasteners produced for certain critical applications go through additional test procedures.

Modern Facility Layout
We can accommodate expedited requests, low/high volume runs, and adjust to varying timelines.

Constant Quality Control
Quality is measured throughout each process, both non-destructive and destructive mechanical tests are performed on each production batch.