Custom Fasteners + Standard Fasteners
Our advanced facility can accommodate shortrun production, high quantity demands, and rapid-response prototypes so you can get back on the road, back in action, or back to market faster.
We not only manufacture standard fastener parts to OEM specs, but also custom fasteners that conform to unique sizes or non-standard configurations. Whether you're a weekend enthusiast, a Fortune 500 company, a master distributor, or anything in between, we're ready to deliver.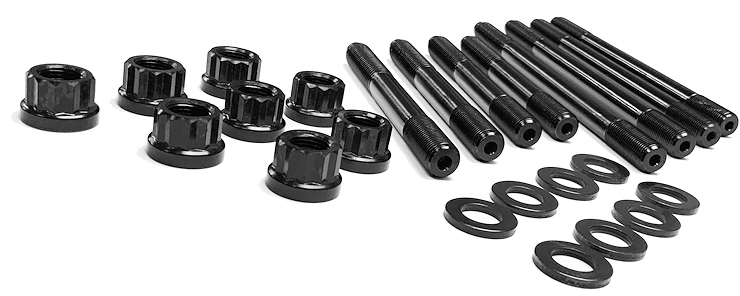 No matter your standard or custom fastener needs, our staff is dedicated to meeting the highest standards of precision, performance, and quality. We'll custom fabricate your fasteners to your exact requirements and with ongoing quality checks throughout the production process.
Our precision equipment allows us to manufacture to extremely tight tolerances, as well as offer additional key services such as forging, forming, stamping, grinding, milling, and more. Our full range of sizes, shapes, and thread configurations is available upon request.
Kits and Packaging Available
Whether we're providing you with OEM/MRO fastener parts or designing and fabricating  custom fastener solutions, we can package your products for easy storage or resale.
12 Point Flange Bolts, Double End Studs, Heavy Hex Cap Screws, Nuts, and Washers, they're all available by themselves or packaged in sets.
Regardless of your needs, we'll deliver the right fastener products with the precision, quality, and reliability you deserve.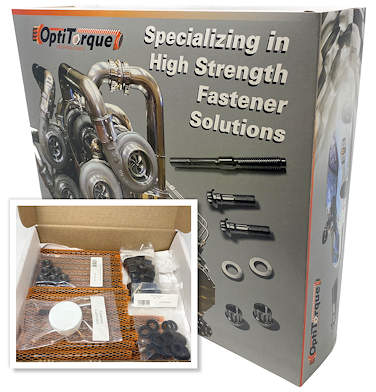 If you can draw it, dream it, or describe it, we can make it.
As a custom fastener manufacturer, our facility is able to either adhere to strict OEM specifications or fabricate custom-engineered fasteners based on your schematics. Need help with design and press prints? Call us direct at (315) 924-3888 and rely on our extensive manufacturing experience.


Fastener Precision
Our fasteners are straightened prior to centerless grinding to maintain concentricity and roundness.

Strength & Durability
Our ultra-high strength, high fatigue fasteners can have up to 8x more stretch area than OEM applications.

High Grade Materials
We utilize only domestic melted steel from specific production lots to ensure that the cleanest and most uniform grain structures are used in production.

Bake Out / Load Testing
Fasteners produced for certain critical applications go through additional test procedures.

Modern Facility Layout
We can accommodate expedited requests, low/high volume runs, and adjust to varying timelines.

Constant Quality Control
Quality is measured throughout each process, both non-destructive and destructive mechanical tests are performed on each production batch.